THE SURF SPORT EVENT OF 2023!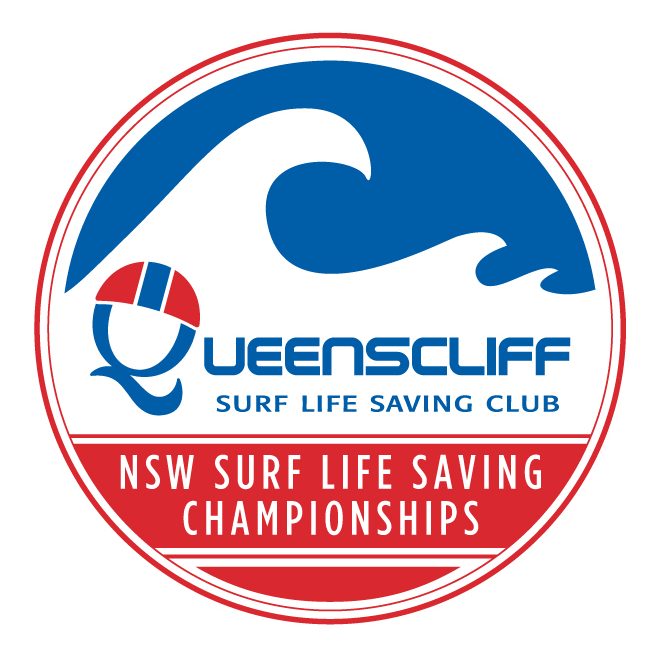 2023 NSW Surf Life Saving Championships
With over 21,000 competitors, spectators and volunteers the Northern Beaches will come alive with one of the greatest and biggest Surf Sports events.
Competition will take place from late February through to early March with members from clubs across the state coming to compete over an extended 9 days of fierce competition.
The championships will showcase all types of athletic abilities from U9's through to Masters. See timetable below.
Our Queenscliff Beach will come alive not only with competitors, officials and spectators but also a vendor village outside the Surf Club stocking all your favourite surf brands. There will be food stalls with a variety of cuisines, our Queensie BBQ will be red hot and the Q Bar will be open – with a spectacular view of the beach.
Champion Lifesaver & Patrol Competition – February 17th Feb to Sunday 19th Feb
FRESHWATER BEACH
First Aid Competition – February 25th Feb to Sunday 26th Feb
FRESHWATER BEACH
Nippers U9 – U14 Age Championships – Thursday 23rd Feb to Sunday 26th Feb
QUEENSCLIFF BEACH/NORTH STEYNE
Masters – Wednesday 1st Mar to Thursday 2nd Mar
QUEENSCLIFF BEACH
U15, U17 & Opens – Friday 3rd Mar – Sunday 5th Mar
QUEENSCLIFF BEACH
Boats – Friday 3rd Mar – Sunday 5th Mar
NORTH STEYNE BEACH

This is a fantastic opportunity for our Northern Beaches Local Community with the full support of Northern Beaches Council.
We will need the help of all our members to make this event a success, and it will be a memorable time to be a part of Queenscliff SLSC.
Stay tuned for more info and find out how you can help to support the Championships at Queensie!
Go to Event Information and please check back regularly to keep up with any updates and changes!
Volunteers
Roster NOW LIVE!
February and March will be a great time to be a member at Queenscliff. Having State on our home beach is one of the greatest achievements in the history of our club.
We call on our members to be a part of the events success and become part of our State Team. We need many hands on deck across a range of areas over the 2 weeks.
#goqueensie
Don't miss out on your State Championships Parking – Scan the QR code below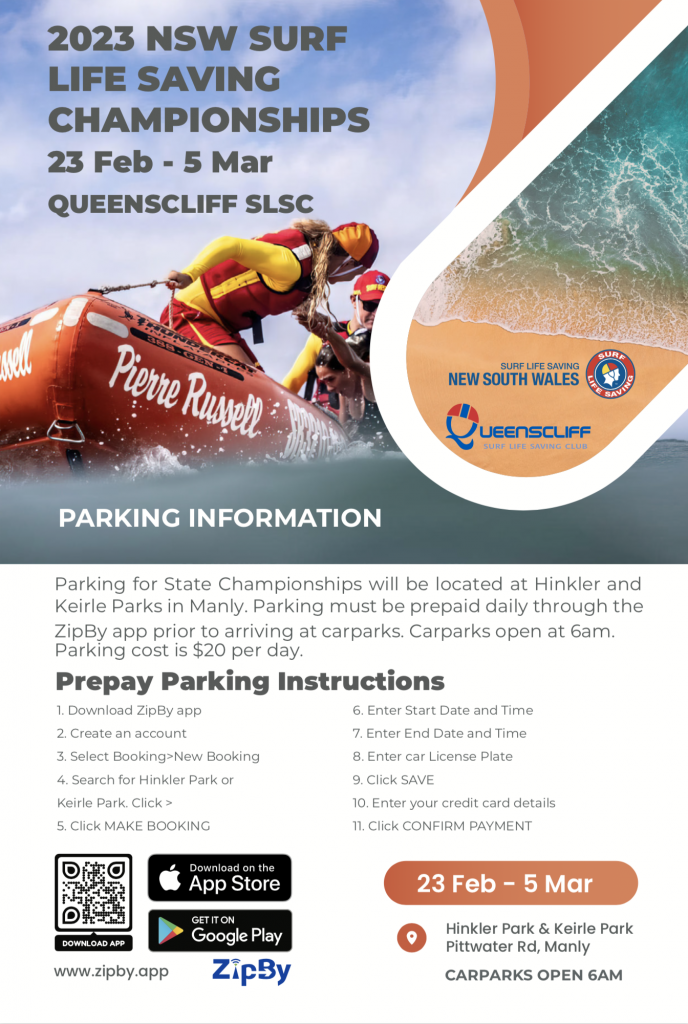 State Championships Parking Map and Frequently Asked Questions