About the scholarship
The Peter Daley Tertiary Scholarship Award provides an opportunity for Club members to access financial support for their current tertiary studies. The award is offered jointly by the Club and Cunninghams because of the shared value by the Club and John Cunningham of the importance of tertiary education and the opportunity to establish vocational skills. The Scholarship program is another example of our Club's values in action and is named after the Queenscliff Club member who exemplified those values, Peter Daley.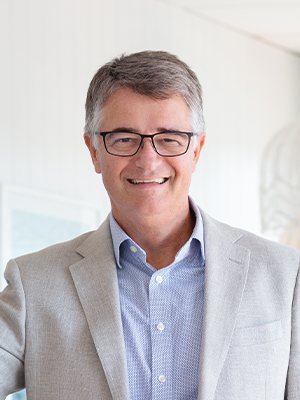 Peter's passion for surf lifesaving started in 1970 in Caloundra, Queensland when he was awarded his Bronze Medallion. He was a First Aid Officer and Boat Sweep/Captain and was highly regarded by that Club as a boat sweep and general club member. Peter moved down the coast in 1976 and joined Queenscliff SLSC where he held the roles of Deputy President for one year and Club President for 12 years. He was on numerous committees over the years and was Captain of the Queenscliff SLSC Touring Team to Japan in 1990-91.  Peter received Life Membership of Queenscliff SLSC in 1999. He was a Boat Official at Club, State and Australian Championships and Coach of the SNB touring Team in 1992-93.
Peter didn't have a bad word to say about anyone and, more importantly, nobody had a bad word to say about Peter. His family was his priority, closely followed by the surf club and its members. Peter was passionate about everything, but especially the personal development of his fellow Club members.
John Cunningham in 2015 kindly offered the opportunity for the Club to re-name the Scholarship whilst continuing to be the key sponsor in partnership with the Club. In honour of Peter Daley's commitment to the personal development of Queenscliff members, the Club accepted John Cunningham's offer and renamed the scholarship in memory of Peter.
We fondly remember Peter who passed away on 17 July 2014 at age 68 years.
About the Sponsor
John Cunningham is a highly regarded real estate identity in Australia and a true veteran of the industry. He began his career with a very simple philosophy, to establish business relationships built on trust and transparency while delivering first class service and results for his clients. Cunningham's operates over four offices across Manly, Balgowlah, Dee Why and Avalon Beach
John has been a keen supporter and sponsor of Queenscliff Club for many years.  John says
"When I was originally approached by Peter to look at putting a tertiary support program together, I was immediately in favour of doing what we could to support the idea. It did not take us long to put the bones together and the Peter Daley scholarship program was born with both Cunninghams and QSLSC contributing equally. Over the years I have been so impressed with the calibre of the applicants which has made it very difficult to judge but we always manage to make some good decisions that have positive impacts."
What is the Award Criteria?
You must be:
an active, currently proficient and contributing member of Queenscliff Surf Lifesaving Club.
Currently undertaking, tertiary studies enrolled as either a part time or full-time student with a VET Institution (e.g., TAFE) or University.
previous recipients of the Peter Daley Tertiary or the Cunninghams Tertiary Scholarships are unable to apply.
And able to demonstrate:
current commitment to the Club including patrols, competition, and volunteering.
future commitment and how you plan to contribute to the Club into the future.
commitment and application to your tertiary studies and provide information regarding your previous and current study results (e.g., School results, previous tertiary course results and current tertiary course results.).
How do I apply?
To apply, please use form below
| | |
| --- | --- |
| Key Dates | Action |
| 18 April 2023 | Applications Open |
| 27 May 2023 | Applications Close |
| 20 June 2023 | Selection Committee reviews all applications and recommends awardee(s) to the Club Board Chair (President) and Board |
| 6 August 2023 | Awardee(s) announced and published in the 2023 Annual Report |
If you have any questions, please email admin@queenscliffslsc.org.au
Emma Leamon
Doctor of Medicine at the University of Sydney
The funding generously provided to me from the Peter Daley Tertiary Scholarship has enabled me to make the most of the opportunities offered to me during my degree. In conjunction with funding provided from the University of Sydney I was able to use the scholarship to travel overseas to Ireland to present my research at the European Society of Coloproctology. This invaluable opportunity allowed me to meet doctors and researchers from across the world and help me expand my understanding of medicine and surgery. I am extremely grateful for the funding I received that allowed me to pursue unique endeavours during my studies.
Harry Sole
2nd Year apprentice (Electrical)
I was very grateful for the scholarship which I used to help pay for my electrician tools and I am now half way through the second year of my 3 year TAFE course and 4 year apprenticeship. It was great to be recognised for doing extra volunteer stuff as well as being an IRB competitor and doing my patrols. Just want to say thanks to Cunninghams and the Club for my Peter Daley Scholarship.
Simone Shearsby
Working and Living in the Netherlands
I graduated with a Bachelor of Exercise & Sports Science at Australian Catholic University and a Bachelor of Physiotherapy at Charles Sturt University. I really appreciated receiving the Peter Daley Tertiary Scholarship Award whilst studying as it assisted with my university fees, uniforms and text books.
Emily Thornton
Studying In Canberra at ANU
I am a third-year student studying a Bachelor of Music (Flute Performance Major) and Criminology at the Australian National University in Canberra. The funds generously provided by Cunninghams for the Peter Daley Tertiary Scholarship have significantly helped me afford many university study materials, with the most significant being a new laptop and lots of textbooks!
Applications open Monday 18th April and close on 27th May