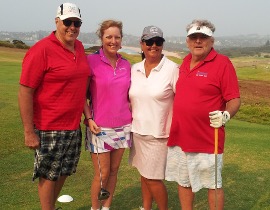 Queenscliff SLSC Golf Day
Hello and Happy New Year to our Supporters,
Covid-19 has certainly been a new experience for all of us.
Fortunately we rescheduled our 2020 Golf Day from October 2020 to March 2021 and it appears we may be allowed to have a full field of players by then.
QUEENSCLIFF SLSC CHARITY GOLF DAY is HAPPENING AT LONG REEF GC ON 12th MARCH 2021.
We are hurriedly chasing MORE HOLE SPONSORS and PRIZES and over the coming weeks we will pursue foursomes to round out the numbers.
Our prices remain unchanged: Hole Sponsors @ $1,600 with players, signage and all the goodies of previous years and Foursomes @ $800 which covers breakfast, lunch, drinks and untold fun.
We extend our sincere thanks to those Sponsors who have already confirmed their involvement (8 Hole sponsors; Drinks Cart sponsor; and a Hole-in-one sponsor for many $thousands) and to the wonderful Golf Clubs who have provided vouchers as prizes, despite their own challenges endured throughout this period.